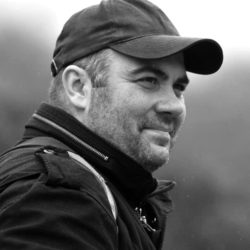 Photographer:  Marko Stamatović
KG Galaxy is an exhibition of concept photography, and a presentation of new tendencies and techniques which are emerging in digital photography. This exhibition is based on 20 colour photos in which various geographical, architectural and cultural monuments of the city of Kragujevac are depicted, but in a creative and never before seen way.
The photos depict "the planets of the Kragujevac galaxy" in 360 degrees panorama of various parts of the city. With every planet there is a short description which describes in a clever and witty way the planet's inhabitants and their lifestyle, their features, their economic and social development, and of course, their relationship with other planets in the system. The whole idea of the exhibition is an attempt to give some old values a new look and a new meaning. As the purpose of every planet in our known universe is to rotate and to move, I have tried to bring our "little planets" to life. All 20 photos are placed on small platforms with electric motors of small consumption (20 V), and they are rotating around their axis, enabling the audience to effortlessly appreciate the whole concept.
This way of exhibiting breaks the strict idea of photography as a static art form, and brings a totally new idea of exhibiting art, in which every element is rotating and alive, bringing life to the gallery as well.