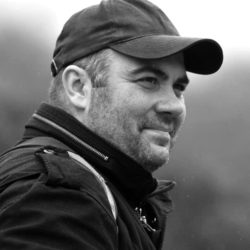 Photographer:  Marko Stamatović
Place: Donja Lokošnica Village, South Serbia
The main occupation of the residents of the village Donja Lokosnica close to Leskovac is producing and processing old and autochthonous sorts of paprika called nizaca in the same way as almost two centuries ago. This village in the valley of Southern Morava, is inabited by 280 households of which 250 families grow paprika on the land of approximately 250 hectares, and about 500t of ground paprika is produced each year.
In the beginning of each autumn the village of Donja Lokosnica turns red from endless rugs made of around 150 thousands handmade strings being dried on house walls. Later they are minced and their product is an essential part of almost every meal in Serbia. This paprika used to be sold throughout ex Yugoslavia, and the vendors from Donja Lokosnica were supplying not only Serbia, but Macedonia, Kosovo, Montenegro, Bosnia and Croatia, even reaching Slovenia.
This is a short story about the village of the Red gold.